DNA & Drug Screening Services
Drug / Alcohol / DNA Testing
Quest Diagnostics Preferred Collection Site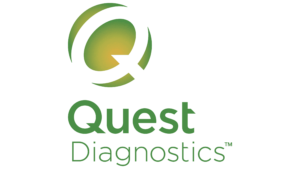 DNA & Drug Screening Services has been a proud partner of Quest Diagnostics Inc. for their drug testing collection needs for over 15+ years.
If you need a walk-in drug screen and have a Q-Passport/donor pass (Containing a registration number starting with Q0), An E-Passport (Starting with AI), or a Forensic/Federal Custody and Control Form, you may bring that into our office with your Photo ID and have your drug test completed at our facility.
The entire process should take no longer than 10-15 minutes total if you can provide a urine sample upon arrival at our facility.
As one of California's premier service providers, DNA & Drug Screening Services offers drug testing panels ranging from the three most commonly abused drugs to panels that include all testable drugs of abuse, including the latest drug trends such as "bath salts" and synthetic "spice / k2" marijuana.
A drug test looks for the presence of one or more illegal or prescription drugs in your urine, blood, saliva, hair, or sweat.
Our partnership drug testing laboratories are the industry's best, each certified or accredited by our industry's most prestigious regulatory bodies.
The main purpose of an EtG test is to document​ alcohol abstinence. An EtG test can be used to detect the presence in the urine of ethyl glucuronide, a breakdown product of ethanol, which is the intoxicating agent in alcohol.
In General alcohol stays in your system for between one and three hours. By using a urine test and breathalyzers we can detect any alcohol use for up to 24 hours. Hair tests can determine if you drank alcohol in the past 90 days.
We can also screen for EtG in your blood, hair, and nails, but the urine test is the most method.
We proudly offer DNA Testing for both legal reasons and peace of mind.
A DNA paternity test can definitively determine the biological father of a child.
DNA paternity testing compares a child's DNA pattern with that of the assumed father to determine if there is a match. Testing by an experienced, accredited laboratory, is the most definitive proof of a biological relationship.
If you need paternity test results to be used as a legal document, a DNA Test must be performed.
Services We Offer
Employment Drug Testing
Department of Transportation DOT-Regulated Drug Testing
Non-Regulated Drug Testing
Lab-based Urine testing
Rapid/Instant Urine Testing
Hair Testing
Oral Fluid/Saliva Testing
Alcohol Testing
DNA / Paternity Testing
A business with a drug-free workplace is less likely to have drug-related incidents such as accidents, tardiness, missed days of work, decreased productivity, fines, and lawsuits.
Even one drug-affected employee could cause a huge liability, or hurt other employees and the public, or destroy a business' brand.
A primary purpose for our existence is to help ensure safety in the workplace by making sure businesses are free of substance abuse.
I Was In and Out Quickly
---
Came for a 
drug test
 for a job, the staff was friendly and I was in and out quickly. The technician explained the process thoroughly and let me know I would be contacted by my employer.
Highly Recommended
---
Great & clean environment! Friendly staff and very welcoming! Highly recommended.
Awesome staff and convenient location!
---
All the staff are very polite…
---
The Staff was Super Friendly! 
---
I was in and out of the place within 15 minutes! The place itself was nice and clean with plenty of parking. The staff was also super friendly!
My Overall Experience was Positive
---
My overall experience was positive and I would highly recommend their services to anyone looking to get some lab work done.
Customer Service Skills are Awesome!
---
Don't have to wait long, this is the case every time I go. And their customer service skills are awesome!